Class 4 Laser therapy uses specific wavelengths of light to create therapeutic effects. The lights that are transmitted via the laser helps stimulate certain processes within the body that help provide relief.
Introducing Avicenna High Power Therapeutic Laser Therapy.
A new generation of pain management.
For much of modern medical history needles, surgery and addictive pain medications were the only answer to chronic and acute physical pain. Not anymore. The Avicenna laser uses the most technologically advanced laser beam to heal damaged tissue. The Avicenna Laser does not just provide temporary relief; it is proven to help stop the degenerative process.
Nonsurgical laser therapy will give you immediate pain relief. – In as few as 5 treatments!
Has the pain that you are experiencing been unresponsive to traditional medical care? Laser therapy is for you! Laser therapy is effective for the following conditions and more.
Headaches
Neck Pain
Back Pain
Disc Herniation
Sciatica
Neuropathy
Carpal Tunnel Syndrome

Heal tissue at an accelerated rate. No other treatment like this is available.
No other treatment in modern medicine aids chemical and metabolic healing of human tissue like laser therapy does. – Avoid epidural injections; accelerate the healing process and other invasive therapies.

Avoid pain and seek more natural solutions to heal faster.
Numerous patients turn to instrument adjustment technology after undergoing a failed surgery which speaks to the effectiveness of the method and why it has become the standard amongst credible chiropractors. Avicenna's line of lasers alone boasts an 80% effectiveness rate when correcting botched surgeries. These corrections in turn allow patients to be free of back and neck pain and off costly medications that they would otherwise be prescribed for years. While instrument adjustment is ideal for the safety-minded patient, it also promotes blood flow and tissue regeneration that promotes health, pain relief and overall well-being throughout the entire body.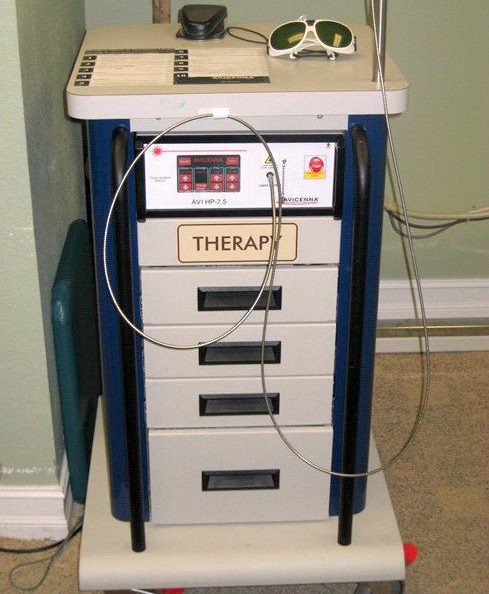 Non-invasive and low cost. The benefits of laser therapy are endless!
With sophisticated technology and research at our fingertips, it's important for patients to put their trust in proven efficiency over surgery and other traditional methods. This option is non-invasive and isn't packaged without the recovery time, costly medication, hazards and worry that one can expect from traditional methods. This technology spans a variety of fields and is used to heal a number of ailments, including knee and hip pain, muscle ligament tears, plantar fasciitis, arthritis, neuropathy, nerve pain and carpal tunnel syndrome.
After receiving treatments here at our laser therapy center, many claim that not only is their pain gone, but they are free of medications.
In turn become even more active than they were before. Put your health and safety first, see what types of instrument adjustment options our pain management doctors suggest for your particular situation.
The uses of laser treatments benefit the athlete in a variety of ways.
Decrease Pain
Decrease Inflammation
Increase Blood Flow
Speed Recovery Time
No Expensive Prescriptions
New Healthier Tissue
Our laser treatments can be applied swiftly shortly after an injury occurs. The non-invasive nature of these treatments, coupled with the many benefits trumps the traditional treatments offered by many professionals that can be ineffective and expensive. Reduce the need for advanced pain management strategies!
Why you want laser therapy for pain relief.
Chiropractors and patients today have at their disposal the most advanced and most practical technology ever seen within the field. In recent years, instrument adjustment has become one of the fastest growing chiropractic care methods available. The laser technology that is used allows precise and efficient adjustments at a fraction of the force allowing for safer and faster care to the patient.
The Avicenna Class IV High Power Laser is among the most trusted and vetted lasers in the field. The Avicenna Power Laser provides adjustments to our patients that are free of pain and side effects. Avicenna introduced its line of commercial lasers in 2003, and by the end of that year, was the first company to receive clearance by the Food and Drug Administration (FDA). Several years of clinical research and evaluation treating patients went into crafting the technology, which has set a precedent followed by hundreds of chiropractors throughout the United States.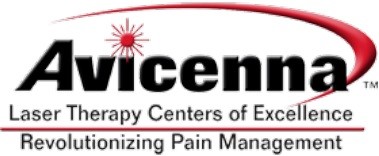 Laser therapy: Avoid prescription medications and painful surgery.
Too many patients have given testimonials of visiting a chiropractor for a particular pain, only to be told within minutes that they should opt for surgery. Even after multiple surgeries, patients still complain, and in some cases the pain gets worse. With that hassle there comes a laundry list of prescription medications that the patient has to take to counteract their problems. These same patients turn to instrument adjustment technology. The question now is; do you want to experience the healing benefits of laser therapy and feel better now?